Main content starts here, tab to start navigating
About Us
Slide 1 of 4
Slide 2 of 4
Slide 3 of 4
Slide 4 of 4
Welcome To Somethin' Sweet Donuts
We're a family-owned and operated bakery that's been proudly serving Chicago since 2012. Nothing makes us happier than making your day a little sweeter.
View Menus
Our Story
Somethin' Sweet Donuts is a family-owned and operated business in Chicago, established by founders Jim and Ling Chao in 2012. We pride ourselves on our commitment to the neighborhoods we serve while offering artisanal handmade donuts at an inclusive price.
Our family immigrated to Chicago in 1981 and laid our roots in Albany Park. Now in 2023, we are proudly serving the same neighborhood that we grew up in. With over 40 years of baking experience under our belt, we produce masterfully handcrafted donuts. Our co-founder Jim learned to bake in California at his own uncle's bakery. Opening here in Chicago, we provide unique California-style donuts not found anywhere else in the city.
Whether it's collaborating with local businesses or conducting fundraisers for our local schools, supporting our community is at the heart of our mission and beliefs. We value and celebrate diversity, eager to share our own Chinese and Cambodian heritage through our business. We are deeply committed to the neighborhoods we serve. We live here. We work here. And we give back to the communities we service and love so dearly. We invite you to explore our site and give us a visit!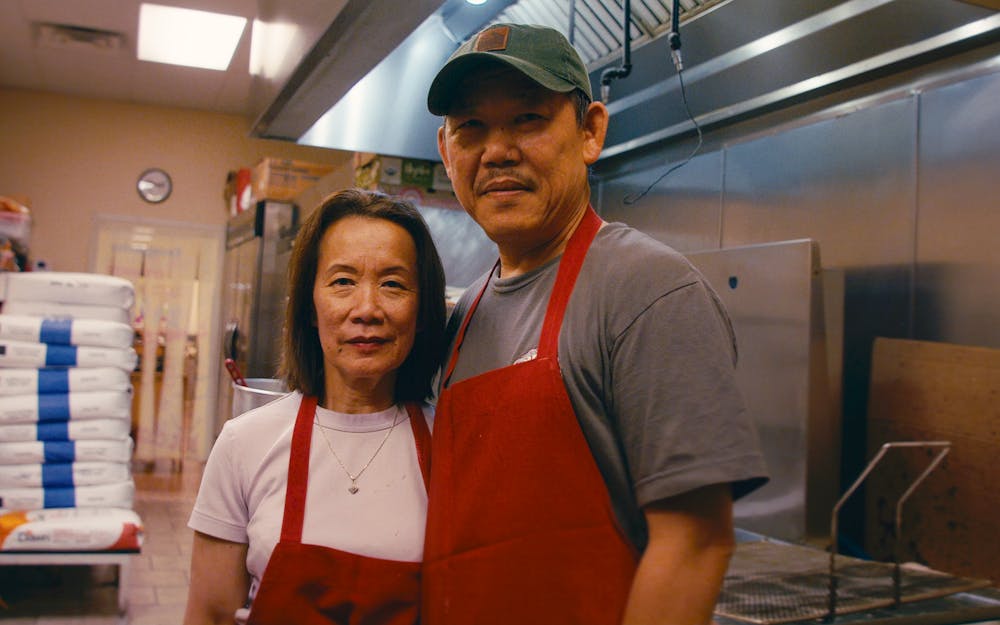 Learn more about our company below
Check out our other media appearances here